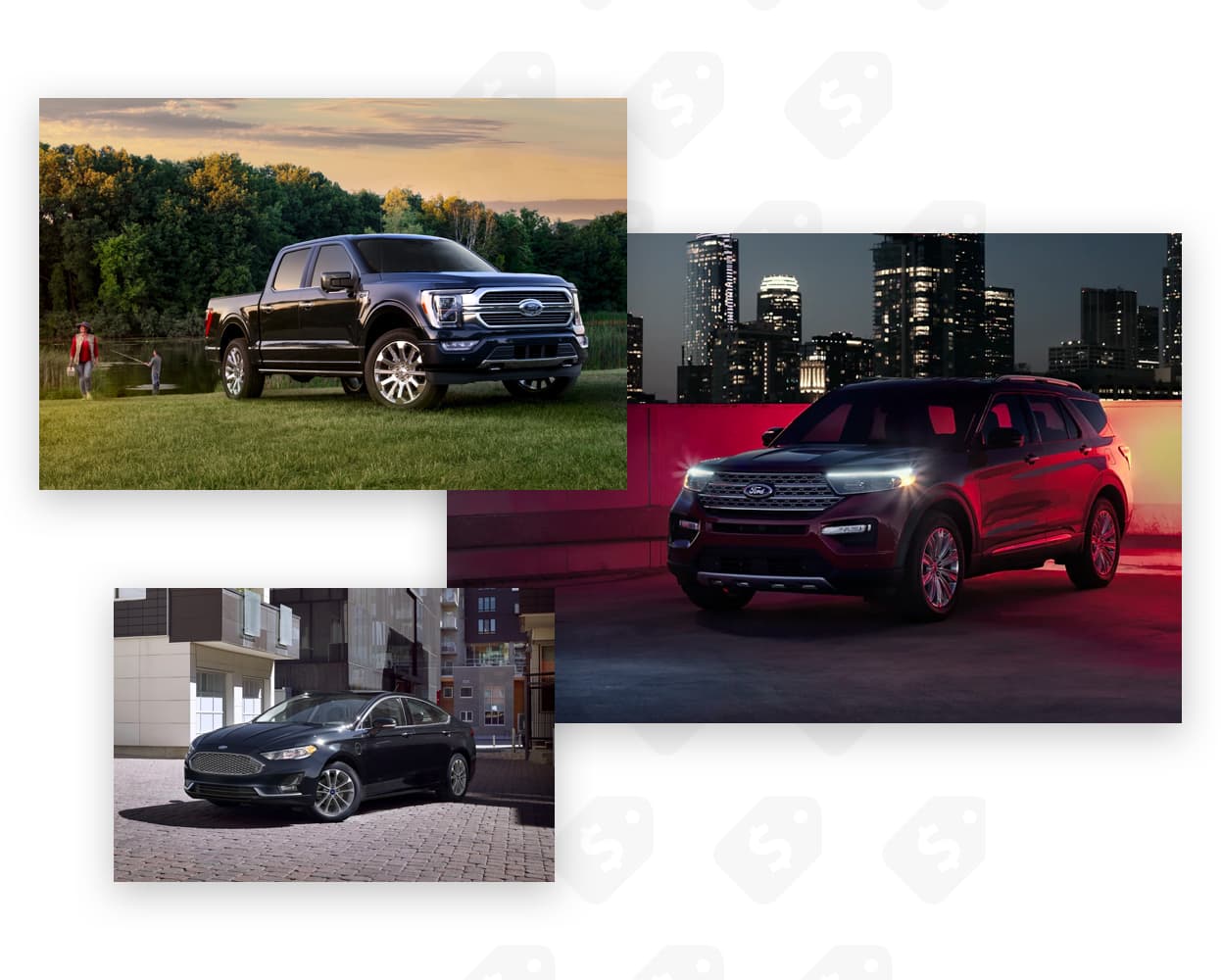 Take Advantage of This Month's Current Offers
Every month Ford releases incredible cash-back offers and special financing rates along with discounts featured in other special programs.
We're Here For You
Yarmon Ford always puts customers first!
Don't take our word for it: Read our reviews and see what everyone is saying.
Service was great! Andrew was pleasant and courteous and my car issues were resolved promptly.
Always friendly and pleasant
Was assisted with a vehicle lockout. The staff was incredibly friendly, and got to my vehicle extremely fast. The gentleman who helped me was able to unlock my vehicle so I could get back on the road within minutes.
From walking in to schedule my service to picking up my truck the workers were great and were keeping me updated the entire time. I'll be coming back here again.
I recently worked with Ashley and Jason who helped me purchase a Ford Bronco Sport, my first time buying a brand new vehicle. I live 2 hours away from Paynesville but the process could not have been more easy, smooth or fast! Loved how casual they were as well as friendly, definitely recommend this dealership and would do business with them again.
Great shop! We were broke down and from out of town. The guys at yarmon had my truck up in running a few hours later. Thx!
I've had a lot of bad experiences with dealerships in the past. My 2022 Bronco Badlands was the very first brand new vehicle i've ever bought. My wife got a 2022 Ford Explorer from there(ordered as well) in early 2022. I couldn't be happier with my experience with the crew there, especially Jesse and the rest of the crew. Had to get a little warranty work done on both(minor/nitpicky stuff) and there was no hiccups. When i took delivery of my Bronco i had some specific stuff i didn't want done during PDI and they honored that 100%. They followed through with my price protection as well as sticking to the agreed upon pricing with zero games that have seemed commonplace lately with a lot of dealerships. I was really nervous about that but Jesse Yarmon kept my mind at ease and i truly appreciate that. Will absolutely buy from again and will for sure be recommending them in the future.
The service is always exceptional! Staff are friendly, knowledgeable, and go out of their way to provide the best experience. I won't bring my vehicle anywhere else and I will certainly be buying my next one from the wonderful Staff here!
Great service the people are very friendly and knowledgeable thank for the fast service.
Great service, honest, and very friendly!
Great service as always. They are open early and stay open later, which is convenient.
Yarmon Ford is a great dealership. I will be going there for life. The salesmen are awesome, supper helpful and don't over push just to get you in a vehicle to make the sale. They value you and what you want. The owner runs a great dealership! Highly recommend.
When I worked in Willmar full time people always asked me why I drove all the way to Paynesville to get my vehicles oil changed. The answer was always the same: the staff is wonderful, they never try to sell me things I don't need and I'm known by my first name there. When we decided to purchase a new truck there was no question who we would order it from. Yarmon Ford made our vision a reality and I'm not sure who was more excited about it, us or Jesse Yarmon!!! We are in love with our new ride. Thanks Yarmon!!
Good service. Friendly. Informed me of things I did not know.
In February I purchased a rather high mileage (116,000) F-150 from Wes at Yarmon Ford. I live in Madison, WI, and because I didn't want to make the six hour hike north, Wes was kind enough to send many more photo's and a video. I was also quite surprised to learn that Yarmon Ford delivers vehicles at no cost...anywhere. With that, I purchased the truck without even taking a test drive - something I've never done before but I felt a bit more comfortable knowing this was a certified Ford dealer. Yarmon Ford delivered the vehicle on time (the two men who delivered it were very kind and professional). Because of the high miles, the truck did not come with a warranty. Now, I've never driven the 3.5 ecoboost, so I wasn't familiar with the sounds it makes, but after 3 weeks, I noticed a high pitch noise coming from the engine while accelerating. I took it to a local dealer who informed me that the exhaust manifolds were warped and it's over $2,000 to fix. I figured I was out $2k. I informed Wes, who immediately sent a driver back down, with a replacement vehicle, took my truck back to their shop, made the repair then brought it back down...at no cost to me. For this level of service, even though I was inconvenienced, they deserve 5 stars. I'm convinced it I would have purchased this anywhere else, I'd be out 2k. Thanks again Wes and Yarmon team!
Nice people quick service just if your under 25 they won't give u a loner car.
AAA +. 14 MAY 2021 Ford Escape Purchased From Dakota Krumrey Very informative & easy to talk with. The Escape had pretty much all the features we wanted & seemed to be a perfect fit. Al required documents were taken care of quickly & completed with no questions. — Larry
We had a fabulous experience with this dealership and felt like they truly cared what their customers experience with them was. Would definitely make the drive to buy another vehicle here!
Dakota has a very calming personality, professional and knowledgeable .Which made the car buying for me a breeze. No pressure, no off the wall jokes, very down to earth sorta guy.Helping me get the car I wanted was amazing.I got it!! Thanks Dakota. The minute I walked into the dealership. Dakota was there answering my every question. With honesty and kindness. Outstanding!!! Very knowledgeable and understandable Fair deal.. — Billie from
Great small town team that knows your name and appreciates your business. Consistently execute in the service department to get you in and out as quickly as possible.
We stopped in today and checked out a 2003 Ford F150 XLT. Truck was as advertised from the Facebook Marketplace. They posted this on. We dealt with Dakota who was very friendly, patient and easy to deal with. We ended up purchasing the truck and we are very happy with this purchase. Thanks again Dakota for helping make this purchase somewhat seamless. From our family to yours at Yarmon Ford!
We love the small town customer service, We have been using the only ford dealer in St Cloud and my experience was so bad I started looking at other options and our salesman, Dakota, was 2nd to none, as well as all the staff we met during the purchasing process. No pressure, and they bent over backwards to deliver the vehicle my wife fell in love with. Great people, great dealership
Our family has purchased three pre-owned vehicles and one new truck from Yarmon Ford. From the greeting at the dealership's entry to the purchase process and follow-up, we have been very satisfied. We're also happy with the professionalism and courtesy of Jesse Yarmon in sales and Grant and the crew in Yarmon's service department as they have provided the scheduled maintenance for our vehicles. Yarmon Ford is a trustworthy, full-service dealership! Highly recommended!
This was by far the best experience I've had buying anything! Dakota delivered customer service that is incomparable to most. I got rear-ended and it ended up totaling my vehicle. I didn't want to have to buy a new car and nothing was really catching my eye. I randomly came across a listing at Yarmon Ford and within two days had a new car that I absolutely love. Since I live in Plymouth (about 2 hours from the dealership), Dakota offered to DRIVE THE CAR TO ME, on his own time and in a snowstorm. Now that is pretty amazing. I would recommend buying a car SPECIFICALLY from Dakota if you're in the market.
I was looking for a Toyota Highlander and came across this listing on True Car. I filled out the form and the folks from Yarmon Ford got in touch for the sale. Wes from the sales dealership did his best to get me a fair price for my trade in vehicle and got heaters for the seats in the new car. I appreciate his suggestions & inputs all through the buying process.

Welcome to Yarmon Ford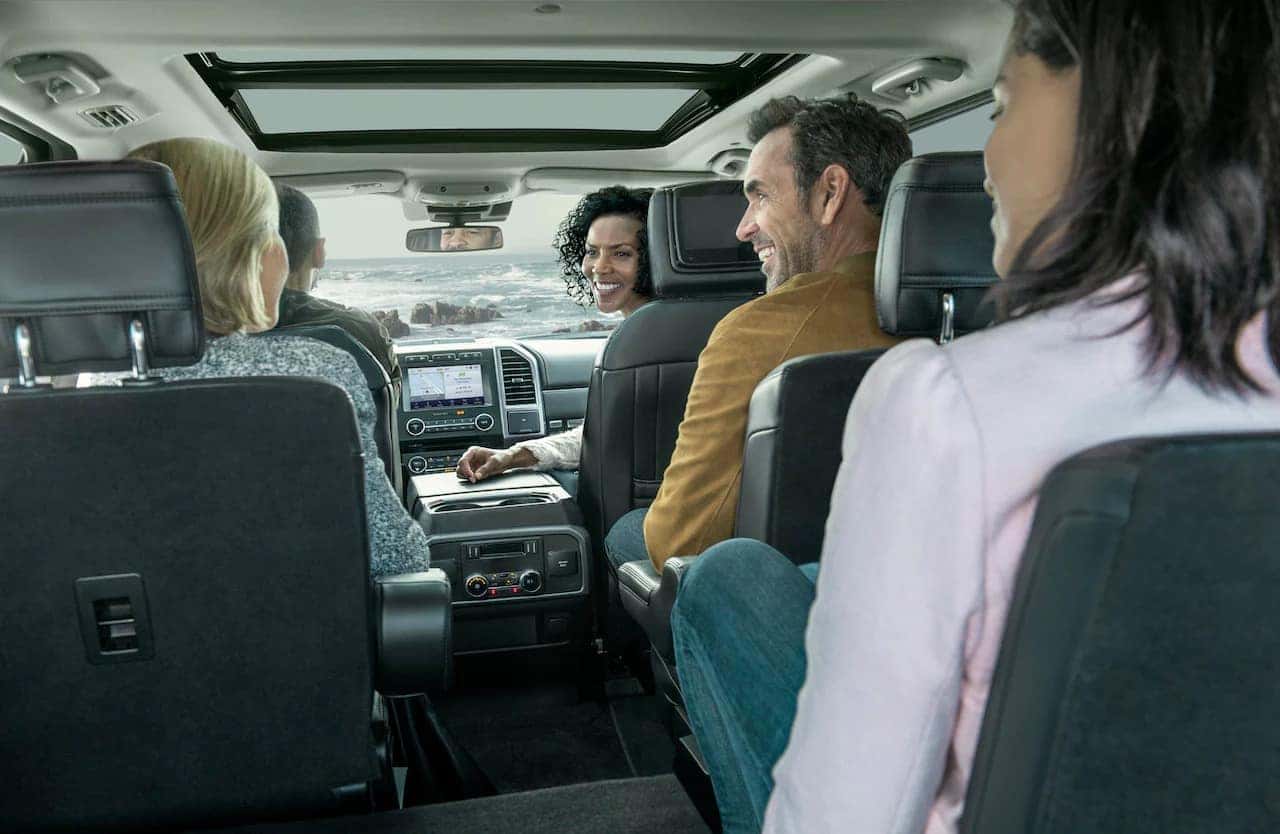 Car Shopping Made Easy
At Yarmon Ford Inc., our highly qualified technicians are here to provide exceptional service in a timely manner. From oil changes to transmission replacements, we are dedicated to maintaining top tier customer service, for both new and pre-owned car buyers! Allow our staff to demonstrate our commitment to excellence.
Want to Talk Auto Finance?
When it comes to financing, that's where our car loan and Ford specialists step in. We're here to help you by going over every option clearly, and will work hard to find the right plan for you. Whether adding accessories or protection packages, or figuring out the final details of your loan or lease package, let us guide you along the way.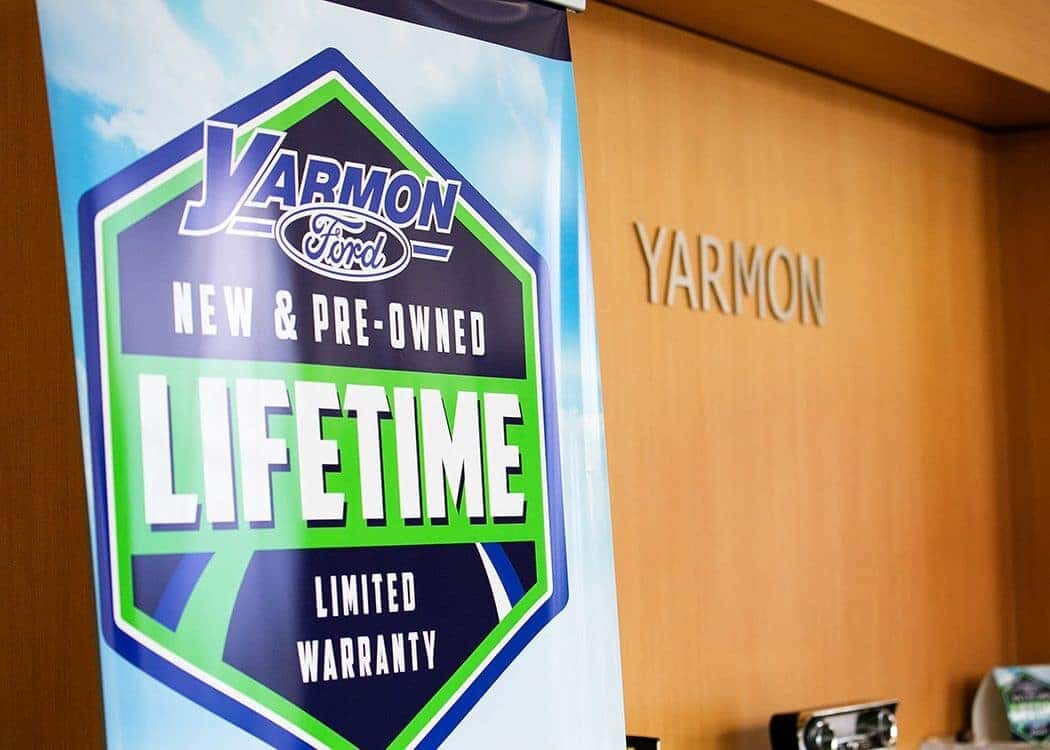 At Yarmon Ford Inc., our highly qualified technicians are here to provide exceptional service in a timely manner. From oil changes to transmission replacements, we are dedicated to maintaining top tier customer service, for both new and pre-owned car buyers! Allow our staff to demonstrate our commitment to excellence.
More About Our Dealership
Yarmon Ford
640 W Highway 23
Paynesville, MN 56362
Sales:
320-584-9621
Service:
320-200-9824
Parts:
320-298-4904
Directions